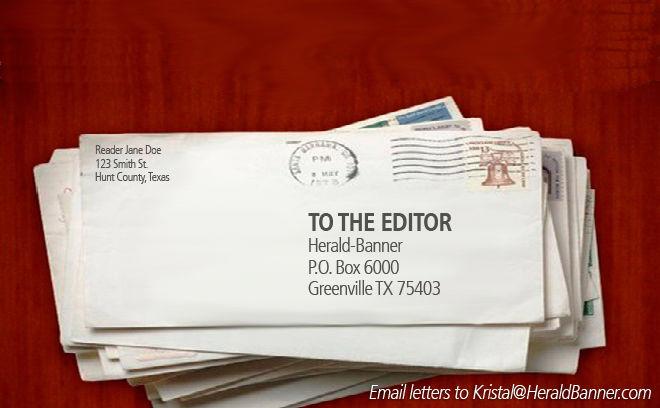 The death of George H.W. Bush had many of us recalling the better moments of his presidency. From a similar time frame, many will also remember former First Lady Nancy Reagan's "Just Say No" campaign to address drug use by young people.
The "Just Say No" phrase is what immediately jumped into my mind when I read the Herald-Banner's Sunday headline, " New city offices, $3.5 M+ project eyed."
The taxpayers of Greenville should shout a resounding "Just Say No" to what would be another in a long line of real estate fails by the City of Greenville.
Example 1: In the 1990s, the City of Greenville owned the former Coca-Cola Bottling Plant at the corner of Johnson and Jordan Streets. Rather than properly maintain this historic building, they allowed it to deteriorate to the point that they demolished it.
This was despite the fact that a $50,000 consultant's study named it as one of the top potential tourism attractions for the city. I was a reporter for the Herald-Banner at that time, and I asked City Manager Ed Thatcher when he became aware that there were structural problems with that building.
"I guess when one of our workers fell through the roof a few years ago," is my best recollection of his reply. A follow-up question of "Why weren't any steps taken to fix it," brought the rather astonishingly reply of, "It just wasn't a priority."
Example 2: Under the same administration, an "emergency" real estate purchase was made of the former Citizens National Bank building just east of the current Municipal Building. Although it was deemed an emergency to purchase it, it sat vacant for years until luckily a plan was set forth to lease a portion of this structure to make way for the present U.S. Post Office.
However, a substantial portion of that building remains unused, namely the upper level and a section of the building on the south side. These are either unused or perhaps underutilized for storage.
What about using what you already own instead of going shopping for more with taxpayer money?
Example 3: In the early 2000s, the City of Greenville embarked on the ambitious project of restoring the 8-story former Greenville National Bank Building, a little more than one city block away from the Municipal Building. Many know that this complex also includes a three-story parking garage, which would be the envy of many cities our size.
The project achieved the goal of replacing an eyesore with a historically correct renovation. And yet, rather than use either the office space or the parking garage for city purposes, they later sold it all, at a loss, to Hunt County.
And now here comes another real estate shopping spree that the city wants taxpayers to pay for.
Beyond the fact that it is not needed, it would take away the potential redevelopment of the property as a neighborhood grocery store, which the growing downtown area actually needs.
A city official told me a few years ago that more than $1 million was spent upgrading the electrical, plumbing and other requirements of a grocery store. Now, they want to gut it?
Let's help the City of Greenville break their self-destructive real estate habit. Join me at the City Council meeting Tuesday night, or e-mail your councilman, and "Just Say No."
Milton Babb
Greenville
https://ift.tt/2rt5sj2