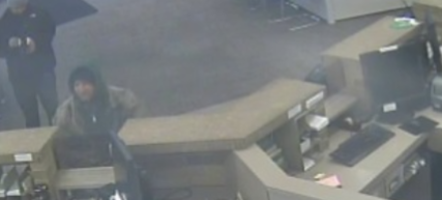 MANCHESTER — Manchester police officials are seeking the public's help in identifying a man who claimed to have a weapon when he stole an undisclosed amount of money from a Citizens Bank branch Saturday morning.
The man entered the 1550 Elm St. bank about 10:30 a.m. and passed a note to a teller indicating he had a weapon.
Police described him as an older white man wearing a tan jacket over a green hooded sweatshirt and a black knit hat.
Anyone with information is asked to call Manchester police at 668-8711.
https://ift.tt/2B3Zycs