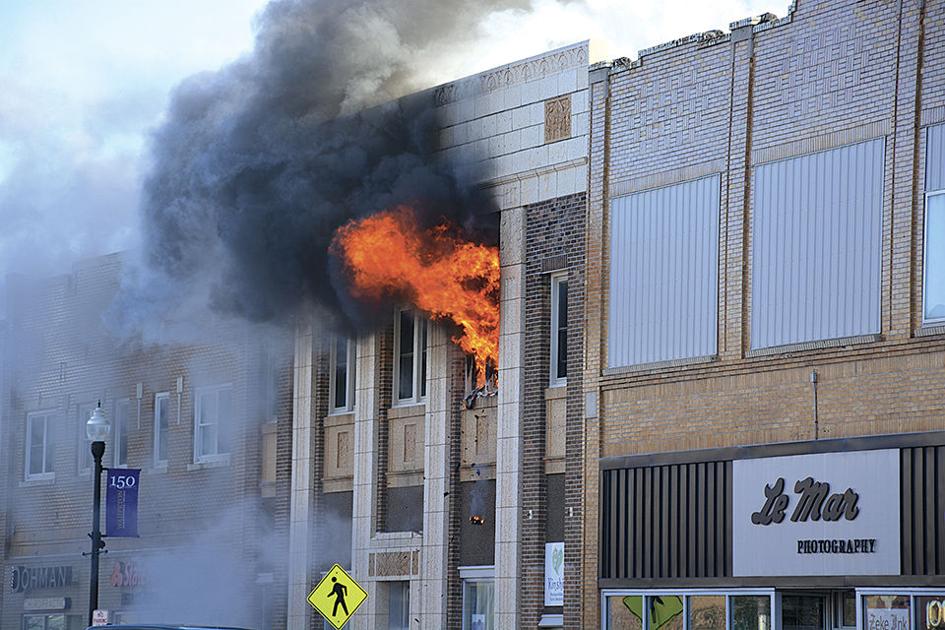 No injuries were reported after a second story fire in downtown Wahpeton.
The fire began at 1:26 p.m. Wednesday, Jan. 9 in an apartment at 509 Dakota Ave. There are four apartments on the second floor of the Citizens National Bank building.
"When we were on the scene, (the fire) was fully involved and was already venting out the windows," said Wahpeton Fire Chief Dale Rubish. "We did an interior and exterior attack on it."
The apartment is one of four on the building's north side facing Dakota Avenue. Richland-Wilkin Kinship is also on the second floor. Three Rivers Crisis Center is on the first floor.
"Right now it looks like it's contained to that one apartment although there's going to be smoke and water damage to both the upper level apartments and the lower level businesses," Rubish continued.
The fire's cause is still under investigation.
Wahpeton Fire Department, Breckenridge Fire Department, Wahpeton Police Department, Richland County Sheriff's Office, Ambulance Service Inc. and North Dakota State College of Science Police responded at the scene.
Early reports indicated at least two families have been displaced. Approximately four people were in the building when the fire occurred. Rubish was uncertain how many families will be displaced.
The building is owned by Jim and Kari Jawaski, Wahpeton. It has been a staple of Dakota Avenue for decades.
Daily News Media will continue to follow this story, look for an update in Friday's edition.
http://bit.ly/2HbrTE4