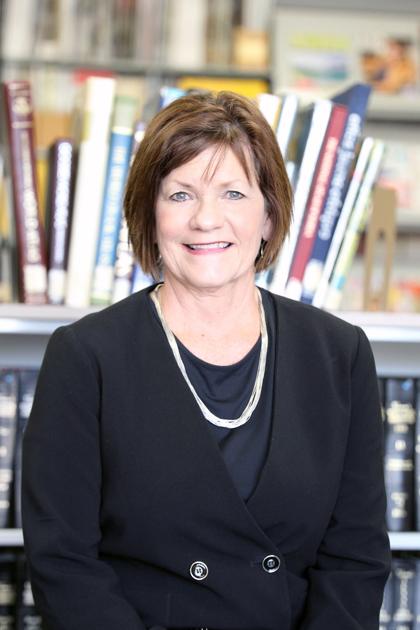 Out with the old, and in with the new. It's time to jump start a new year. While last year proved to be a great year for Hill College, I am excited about the direction we are heading. The many student successes that were achieved this past year would not be possible without the support of the communities, which we serve. Johnson County is truly a county that believes in and supports education and gets behind student success. For example, in October a new campaign, developed by concerned community members, was implemented to assist dual credit students residing in Johnson County with an opportunity to receive a scholarship to attend Hill College.
As we look to the future, we know that the education of our region's future workforce will be key in realizing growth in our county. According to information released by the Texas Higher Education Coordinating Board, by 2030, 60 percent or more of all new jobs will require some level of higher education beyond high school.
The newly formed Johnson County Dual Credit Jumpstart fund was developed in an effort to launch college careers early by allowing students to take dual credit courses, which represent a good investment in the future success of our county, region and state. Education is a proven investment, and dual credit is a good beginning as 12 percent of Johnson County high school students are already enrolled in dual credit, 82 percent of Hill College dual credit students continue on toward a bachelor's degree, and 49 percent of Hill College dual credit students earn a bachelor's degree in five years or less. Community members with a college education have higher rates of civic engagement, higher volunteer rates, have higher voter turnout and are more likely to promote a healthy lifestyle.
The Johnson County Dual Credit Jumpstart fund is a community-led scholarship of Hill College. Today in Texas, it is possible for students from ninth through 12th grades to earn high school and college credit simultaneously. Once passed, these courses become transferable college credit while also satisfying the requirements of the student's high school curriculum.
In 2018, the Johnson County community raised $33,050 for the Jumpstart scholarship. All ISDs in Johnson County were notified of the application opening and encouraged students to apply. All funds were expended for the Spring 2019 awards.
Pinnacle Bank, through the generosity of Tim Whitlock and Guy James, pledged the first $10,000 toward the fund followed by Citizens National Bank of Texas. Additional generous donors have followed suit including: Cleburne High School Reunion Group, Mustang Foundation, First National Bank of Granbury and Independent Bank.
In addition, individual community members have supported the fund with generous donations. In November, 139 students applied for the scholarship from the following high schools: Alvarado, Burleson Centennial, Burleson, Godley, Grandview, Joshua, Rio Vista, Venus and home school. We had enough funds to award 131 of those students for the spring semester which starts Monday.
With the jumpstart of this community led initiative, data will be collected to track the success of these students in their dual credit courses.
The development of this worthwhile venture came to me in the middle of the night last summer. With my passion being to serve our local community and its students with accessible and affordable higher education, I was reflecting on ways that we could all come together to support our local students and help them launch their first college course. Thus, dual credit came to mind. I met with local community members, mayors and Johnson County superintendents, and got the ball rolling. This is a win-win for the ISD students, as well as Hill College students, as both institutions serve the same students.
A community-led committee is being organized to discuss ways to sustain the initiative. Community members interested in serving on the committee and/or desiring to donate to the Johnson County Dual Credit Jumpstart fund may do so by contacting either Guy James or Gary Dollgener.
With the Burleson Opportunity Fund being developed in 2007, and now the Johnson County Dual Credit Jumpstart fund development, Johnson County citizens can feel confident that they are doing their part to help meet the State's 60 X 30 TX strategic plan goal of at least 60 percent of individuals ages 24-35 will have a higher education credential by the year 2030.
From the Hill College family to the citizens of Johnson County, thank you for supporting all of the students in Johnson County, for giving them an opportunity to experience higher education and for supporting all educational efforts.
May you all be blessed with a wonderful and prosperous new year!
Pam Boehm, Ed.D., is
president of Hill College.
http://bit.ly/2H6ihdO